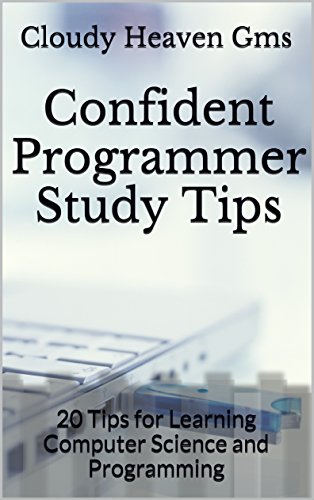 Are you learning programming on your own, attending a code boot camp, or taking a computer science course?  Do you need some help improving your computer science study skills?  If so, check out these confident programmer study tips!
In my experience as a tutor, I've found that many students feel that learning how to program is too hard. Programming is challenging, but most students aren't studying in the best way possible!  As a result, many learners give up after struggling with the material, or worse, they're too intimidated to even take the first steps.
However, the good news is that with some changes to your mindset and your study approach, you can tackle your learning challenges and reach your learning goals.
This quick, short guide provides twenty computer science study tips to help you tune up your study routine, learn and retain more, and feel more confident in your abilities. As a tutor, a student, and a software developer, these are tips that I've used for myself, and for my students, so you can be sure you're getting proven advice.
Tips you'll learn include:
How to take computer science notes
Hints for improving your research skills when you're looking for answers
Ideas on stopping procrastination and increasing confidence in your programming skills
Suggestions for creating a computer science study plan for yourself
And more!
Whether you're studying for an exam in class or learning on your own, this guide has something for everyone.
Buy Confident Programmer Study Tips in PDF format:
Also available for Kindle! Click here to buy and improve your computer science study skills.